CELEBRATE! NEW PRODUCTS LAUNCHED AT LIVE YOUR PASSION RALLY
THE CELEBRATION CONTINUES! NEW PRODUCTS LAUNCHED AT LIVE YOUR PASSION RALLY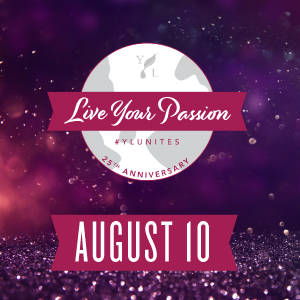 The International Grand Convention may have just ended, but we want to keep the energy going all year long! That's why we launched 10 new products at the Live Your Passion Rally! We've got new essential oil blends, special-edition EO singles, new Vitality™ oils, and a little bit of swag.
Now that the Live Your Passion Rally is over, you've got the chance to win! Twenty random winners who fill out the survey will win a NingXia Red® 25th-anniversary 2-pack worth over $100 and available for this year only! Fill the survey out now and get your shot at this commemorative NingXia anniversary pack. Take the survey for a chance to win!
Buy these new products here!

---
Help turn DixeyLand into a Wellness Studio which will allow us to sell Young Living locally in Pensacola, FL.
If you would like to donate to our cause or find out more details you can visit us at DixeyLand.Rocks.
Join us for our monthly NW Florida, Young Living Meetings!
Contact Heather Dixey for more details.
Don't miss out on anything Young Living! Subscribe to YoungLivingOils.info Now!
Join Young Living TODAY for a 24% discount off of retail visit www.YoungLiving.Rocks.